EPro8 Challenge - Lockdown Edition
Register Now
Use Resources from your Supermarket
You won't be using the EPro8 equipment that we normally use at our events.
Instead, you will be using:
ONE ream of A4 paper

ONE roll of sellotape

These are both available from your local supermarket. If your supermarket is out of stock, these can be ordered online from
warehousestationery.co.nz
The EPro8 Challenge - Lockdown Edition is a challenge you can do with your family at your own home - lockdown style.
So get your family together, come up with a creative team name, and get ready to engineer.
There is no restriction on who can be part of your team - they just all need to be part of your bubble. So parents, sibblings and even your cat can help.
The challenge has now been launched. Get your registration and we will reveal what the challenge is.
You have until Sunday 5 September at 8:00pm to complete the challenge.
Note: we may extend this deadline if the lockdown means that lots of teams struggle to source the A4 paper.
There is no restriction on the age of the team members - they just need to all be part of the same bubble.
Each team must have at least one school aged student.
We do ask that parents ensure they work as a team and ensure that all team members play an equal part (roughly translated: stop taking over Mum).
You must not use any equipment other that that which is stated in the challenge.
Depending on the length of the lockdown, this competition will be extended into multiple rounds.
The top teams from each round will qualify for the next round.
The organises reserve the right to add or modify these rules to ensure an enjoyable experience for all that take part.
Win Your School Our Brand New
EPro8 Electronics Starter Kit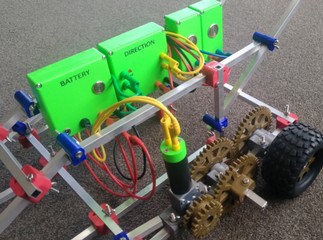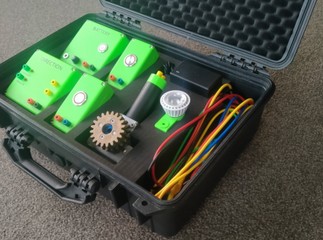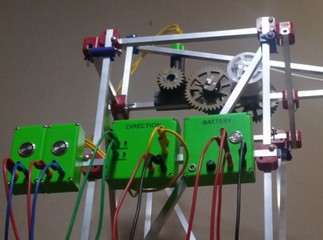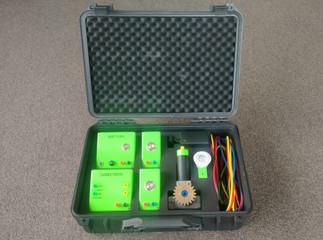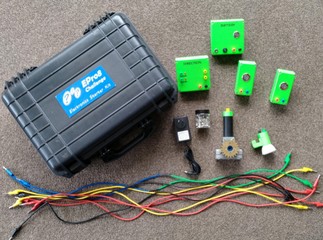 The overall winner will win one of our brand new EPro8 Electronics Starter Kits for their school, valued at $890.
The electronics starter kit works with the EPro8 Construction Equipment that your school already owns.
More details on the EPro8 Electronics Starter Kit and how it can be used by your school are available here.
It will be great to have as many students as family as possible taking part.
Please help us by spreading the word (who knows, you may be able to claim bragging rights against your friends).
Registration is Now Closed