EPro8 School Equipment and Resources
Over 700 schools throughout New Zealand now have their own EPro8 School Equipment.
Many more students in your school can now be exposed to these activities. The EPro8 Challenge is no longer a one off event. Students can now undertake these activities throughout the entire year.
30 accompanying activities mean you can do the EPro8 throughout the year.
$1,100 Subsidy Per School
We want as many schools as possible to have access to the EPro8 School Equipment.
To achieve this, we have worked with our sponsors and suppliers to secure a $1,100 subsidy per school.
The subsidy is ONLY available to schools that take part in the inter-school competition in 2020.
Example Activities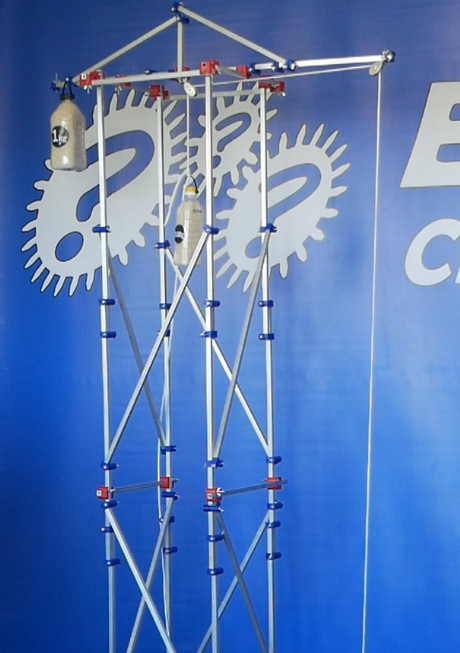 EQUIPMENT
The set includes:
60 lengths of aluminium
Wheels
Pulleys
Axles
Large Gears
Small Gears
Tools
Joiners
Rope
Bolts and Wing Nuts
Reel
Some challenges will require the use of some additional resources that schools will have easy access to locally (such as balloons, card, rubber bands).
NO ONGOING COSTS
The equipment purchase is a one-off expense. Provided your school keeps taking part in the inter-school competition there is no ongoing cost for using the electronics simulator and the online tutorials
WHAT YOU GET
20kg of Quality Resources - Over 450 Parts

40 hours of classroom resources

Full access to online electronics simulator

Extensive online tutorials showing solutions to the challenges

CLASSROOM RESOURCES
30 different challenges will be available to download. These include:
Giant swing
Flying fox
Mars rover
Grandfather Clock
Party Popper Contraption
Scales
School Activities
30 ONLINE TUTORIALS
These tutorials will show a model answer for each challenge, including an explanation of the engineering principals behind each challenge
FULL ACCESS TO ONLINE ELECTRONICS SIMULATOR
In order to keep the cost down, the electronics are done online using the EPro8 Electronics Simulator.
For example, if you are completing the crane challenge then you will build a crane, and use the crank handle to make a manual crane.
The challenge cards will have a code on them. Enter the code on the online simulator. This will unlock a virtual crane on the simulator that you can then wire up.
The Digital Curriculum is more than just using computers. It is a way of thinking. Of breaking a complex task down into parts. The EPro8 Challenge School Kit is perfect for this. The challenge cards are designed with the Digital Curriculum thinking in mind.
THE COST
Each EPro8 Challenge School Kit is $1790, but with your $1,100 subsidy your FIRST kit is only $690.
This cost includes Freight and GST.
Multiple kits can be purchased but there is only one subsidy per school.
ORDER NOW
We have cleared all the initial orders, delivering to over 700 schools. Additional orders will now be sent in the same week that they are received.
Expose more of your students to the EPro8 Challenge
Over 40 hours of Classroom Resources
Online Turtorials for all Challenges