EPro8 Electronics Starter Kit
The Electronics starter kit is fully compatable with your EPro8 Construction Equipment. It includes the basic elements of the EPro8 electronics used at our events.
Your kit will contain all the equipment required for the basic control, motorising, and lighting of 16 different activities.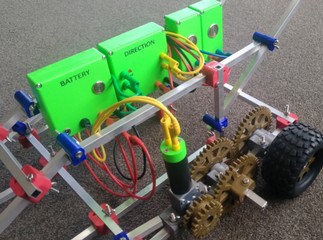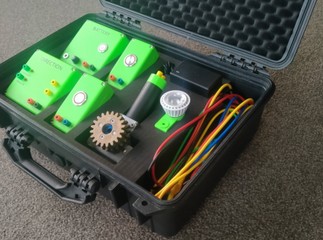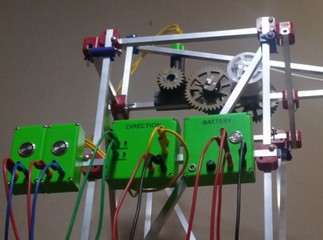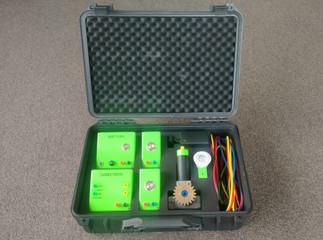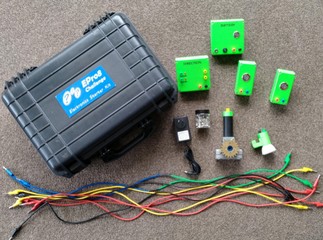 WHAT YOU GET
12V Battery Pack
Quality rechargeable lithium batteries.




On/Off Button to power up your circuit.




Fuse protection. If

students short circuit their electronics or jam a motor then the battery's fuse will immediately cut power. This is a critical health and safety component.
Battery Management System for extra safety and protection.

The battery is sized so it can provide the power to deliver any future EPro8 project.
Quality EPro8 Challenge Motor
Built in gearbox reduces the motors speed to a safe manageable speed of 80rpm.




Easy attachment bracket to EPro8 Construction Equipment.




20 tooth gear to match the gear in your EPro8 Construction Equipment.



.
Motor control (Direction) module
Forward and Reverse Inputs.




Quality automative relays to ensure durability.
A quality 3 Watt MR16 LED light.

Mounted using an EPro8 bracket and colour-coded sockets.

This light is bright enough to create a spotlight at the other end of a school hall.



Two Push Buttons
Quality industrial grade stainless steel buttons.




Housed in an EPro8 bracket.
Cables

Nine cables using our customised colour-coding system.




Students only need to match colours in order to construct a basic circuit.



Battery Charger
Quality Packaging
In order to protect your investment, the equipment is stored in an extremenly high quality and durable storage case.
This displays the equipment in a way that is appealing to students.
100 Spare Fuses
The equipment is the same as we use at our events. It is designed so that other electronics components can be added in the future.
We want your students to have a good experience with their electronics. So this equipment is being built to industrial grade quality.
In developing the project we
have focused on making the equipment the best quality we can using the highest quality parts.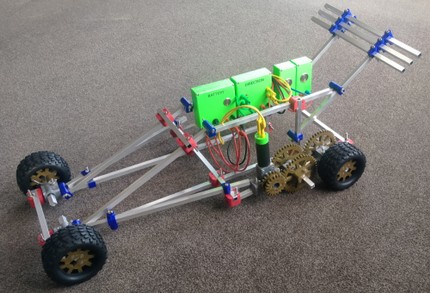 The EPro8 Electronics Starter Kit is fully compatable with your EPro8 Construction Equipment.
CLASSROOM RESOURCES

Your EPro8 Electronics Starter kit includes all the equipment you require to motorise the following challenges:
Getting Started




Fire Engine




Caveman Car




Robotic Guard Dog




Royal Wave




Storm Proof Dog Kennel




Crane




Pac-Man




Gearbox




Laser Tracking




Fishing Rod




Drum Machine




Limbo




Flying Fox




Conveyor Belt




Pinball Machine



The EPro8 Electronics Starter Kit contains all the equipment required to motorise a challenge.

You will use the electronics simulator for the more advanced control aspects of the activities.
We are considering adding more electronics components in the futue.
The EPro8 Electronics Starter Kit will be used for all these future electronics components.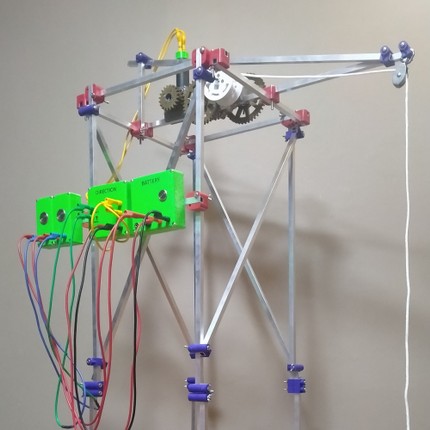 Motorise your projects for even more learning.
THE COST
We have focussed on producing a quality resource for your school.
Each EPro8 Electronics Starter Kit, including delievery is $775 excl GST.
Motorise your Constructions
Fully compatable with you EPro8 Constuction Equipment
Over 40 hours of Classroom Resources
Online Turtorials for all Challenges